Changes are coming to The VoxelBox.
Well, that's a bit of a lie.
We're going to level with you.
We've always been crazy busy. Most of our work is under a non-disclosure agreement, a great example is the wonderfully kid-friendly series, WonderQuest.
We finished the resource packs, sets, and general design sometime last year. Yes, you read that right. Last year.
We've been notoriously quiet since our public server closed doors.
No longer.
Let's get into it.
What have we been up to in the last couple of months?
Well, Kupo and The VoxelBox have been building and shooting an entire opera.
In conjunction with the Bare Opera, we have put together a feature length video to be played behind live opera performers.
This opera premièred to a sold-out audiences and was extremely well received!
We will be releasing our feature-length video on our official YouTube channel very soon.
OK, an 50 entire opera is heart-stoppingly amazing, but what about some other crazy Minecraft stuff?
Well, more secrets to be revealed!
We've been putting together an incredible mechanics team.
The first we'd like to introduce to you is BetaTheData.
His incredible version of Shades, a zen-like puzzle game made by UOVO, has been making it's way around the Minecraft community for about a month now.
I'm going to tell you why this is incredible.
Shades plays like no other Minecraft minigame. It uses Minecraft scripting (completely in Vanilla without mods) to bring a wonderfully simple and calming puzzle game to an entirely different audience.
Here's his trailer video. Take a moment to download the map and play it for yourself.
Alright, you've given me my minigame fill. Now, what about dessert?
Wyvill has got you COVERED!
He's been making waves on reddit this past week with his stylish water builds.
Is that not enough?
We understand. Your hunger for amazing builds is insatiable.
Here's another thing he's been previewing over his Twitter!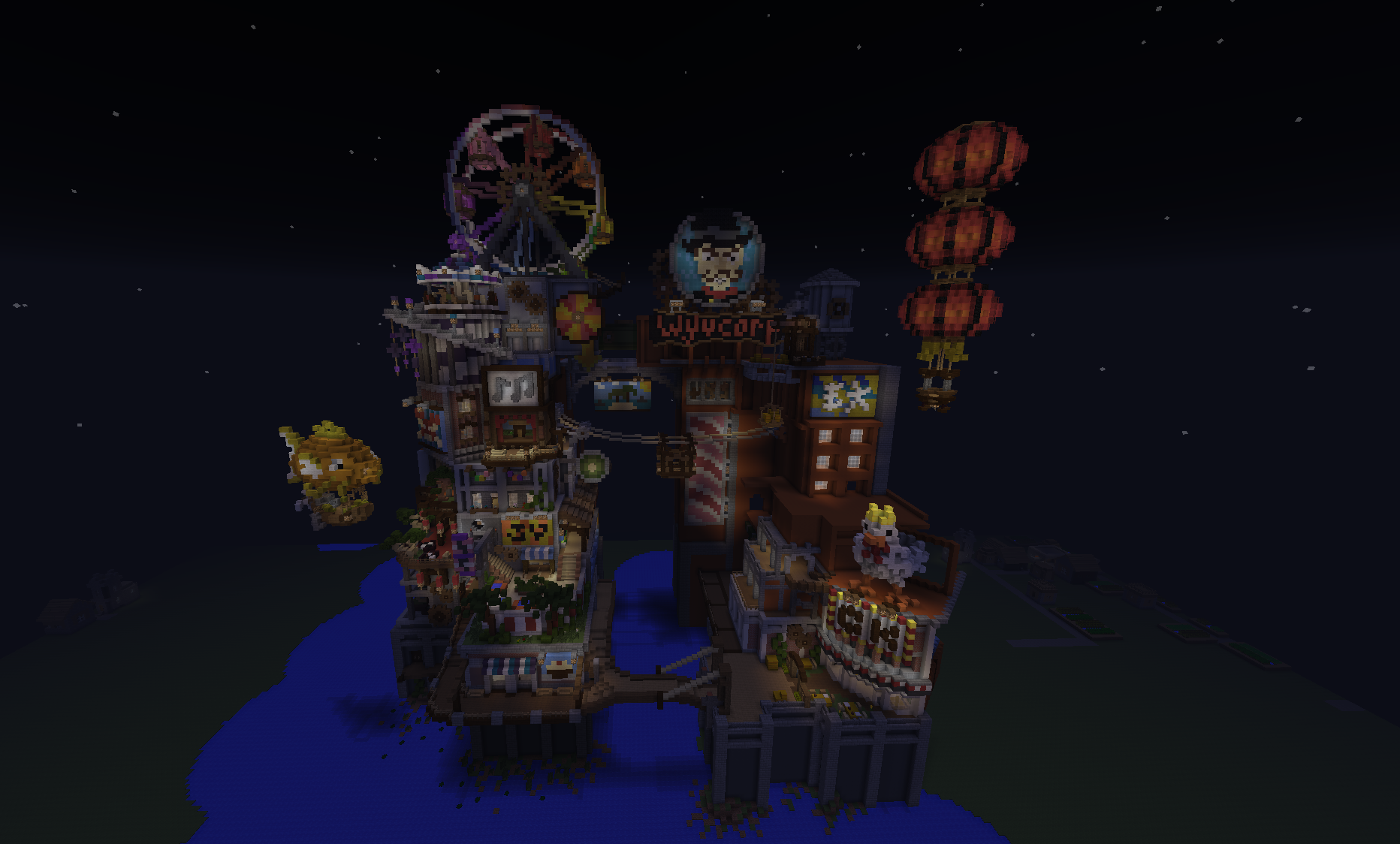 Simply incredible!
But what does it all mean?
It means great and fortunate things are coming to you from The VoxelBox.
What else do you want to see from TVB?
Leave a comment, or send us a tweet!